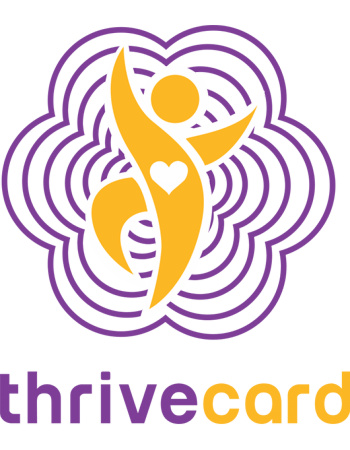 Thrivecard™ is a brand new way to shop and get rewarded.
New Ways to Pay
ThriveCard™ is a prepaid card that can be used anywhere in the world where credit cards are accepted online or in person.
Your accompanying Thrive e-wallet allows you to make Thrive purchases directly online or via your smartphone Thrive app. In store purchases can be done with your Thrive app at Thrive Merchant Locations.
New Ways to Share
Our cool sharing features allow you to open up income possibilities. Earn extra money and rewards by sharing purchases you buy from Thrive Merchants. You'll get an e-receipt with a rewards summary and a share button linked to social media.
New Ways to Earn
Our currency rewards you for your loyalty to our brands. When you buy from Thrive Merchants you earn Thrive Points. Thrive Points can be used at any Thrive Merchant location giving you a variety of options to redeem the value you gain.